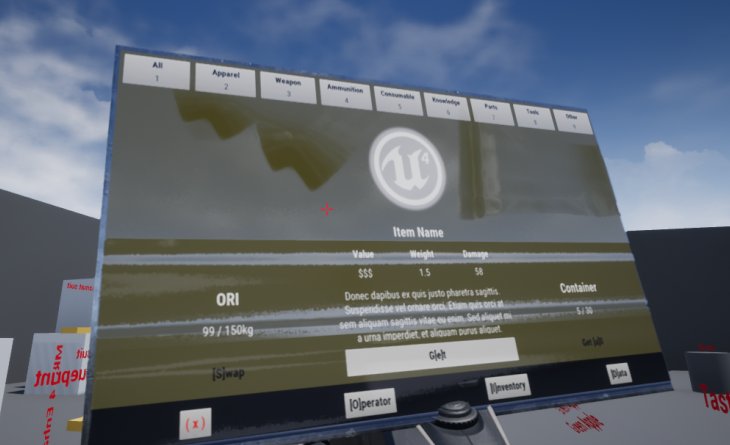 Inventory system is created. Is lightweight and working well. Now I'm starting works on user interface, on image early working mock-up. Main inventory system few from already finished features:
items collecting from world, ai and containers (varies);

items swap between player inventory and any containers;
inventory management;
crafting;
modding (e.g for weapons);
items dismount for resources.
Inventory will be important part of game, however it should not distract player from surviving, fighting, and exploring world, for sure this is not "crafting" game but with necessary crafting and modding features. Stay connected!